Hello again citizens of booktopia! So I was nominated for this award a few day series ago by Riddhi @ Whispering Stories. I love her blog, she is the sweetest and has connected me to so many people, I highly recommend checking out her blog. Thank you again!
Rules:
Thank the blogger(s) who nominated you in a blog post and link back to their blog.
Answer the 11 questions sent by the person who nominated you.
Nominate 11 new blogs to receive the award and write them 11 new questions.
List the rules and display the Sunshine Blogger Award logo in your post and/or on your blog.
Riddhi's Questions
What is the one thing you like about my blog? What is the one thing you don't? (Sorry, I just really want feedback from my readers)
Hm. Well, as I said earlier, you are one the sweetest people I've ever met. Something I don't like about your blog… That's really hard. I legitimately can't think of anything right now, if I come up with anything I'll tell you 😂
Where do you see yourself five years from now?
I truly don't know. Well… not in a global pandemic that's for sure haha. But, I imagine that I won't read as much as I do now, (which is really sad but I doubt that I will) and I'll have a very different life and situation than I am now.
What do you think will be your next 5-star read?
I've been trying to be more critical about my ratings so hopefully it won't be for a while that I give out a five star, but I'm really hyped for All the Stars and Teeth and I think I'm going to love it.
One piece of advice you wish you had when you started blogging?
When I started blogging? I'm pretty sure that I have less than 15 posts published right now 😂. I think it would be start getting into the community when you first start blogging, I'm trying to get into it right now and I think it would've been easier if I had done it from the start.
How do you treat a reading slump?
I'm horrible at treating reading slumps if I'm being honest, so I wouldn't recommend this but I try to read through it because I'm too lazy to do a reread of a good book or stuff like that.
Do you aspire to write a book someday?
Yes, I'm not sure that it will ever happen, but I would absolutely love to write a book. One of my biggest dreams is to become a YA author.
One person who inspires you?
It's a mishmash of people, and it's not something I think about a lot so I'm not sure I could say. Actually, Megan Rapineo is one person who I unconsciously think about a lot. She's a striker for the USA Women's soccer team, I find her extremely cool, and one of my favorite things to do (besides reading of course) is play soccer. If I can't become an author I do think it would be amazing to become a professional soccer player.
What book or book series were you not expecting to love/hate?
Ahhh I despise The Cruel Prince. I thought that it was going to become one of my favorite books ever, and it was horrible.
What is one thing that you love about the book blogging community?
All of the people are so nice, and it's just the funnest to get to interact with them. You all are terrific.
What are your top 3 favorite fictional cities/kingdoms/regions?
One city that I would love to visit and see is The Capital. No no no, don't get me wrong, I hate the idea of kids murdering each other for someone's pleasure, but it would be such a weird experience! Another city that I would love to see for my own eyes is Red London from A Darker Shade of Magic. I would love to see magic and a peaceful non-corrupt city were people live in peace and humanity and magic go hand in hand. I would also love to live in the world from Scythe, where nobody can get sick or die (Well unless the Scythes kill them but that's another story). Wouldn't that just be extrodinary?
A GIF that describes your current read?
I'm currently reading A Curse of Roses that I got as an ARC from Netgalley, and it's… uh…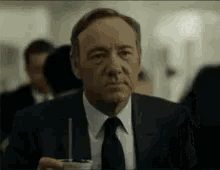 I Nominate
Well first of all, bold of you to assume that I know 11 people 😂. Truth is, I really don't. So we're kind of going to bend the rules here and nominate 7 people.
Nehal @ Books and Words
Isabella @ All You Need Is Love and Books
Tiction @ Fictionally Crazy
Bex @ Bex the Bibliophile
Emily @ Frappes and Fiction
Bertie @ Luminosity Library
Alex @ The Scribe Owl
My Questions
Who's your favorite book character of all time?
What's your favorite book genre?
If you could pick any food to eat for the rest of your life, what would it be?
What's your favorite blog?
If you could magically transport to any fictional place, where would it be?
Do you like dogs or cats better?
What is your least favorite book?
How long have you been blogging for?
What point in time would you want to live in?
What's your favorite ice cream flavor?
What's one of your biggest hobbies besides reading and blogging?
Well, that's it! Thanks again to Riddhi for the nomination, and thank you to all of my readers! I'll see you later.